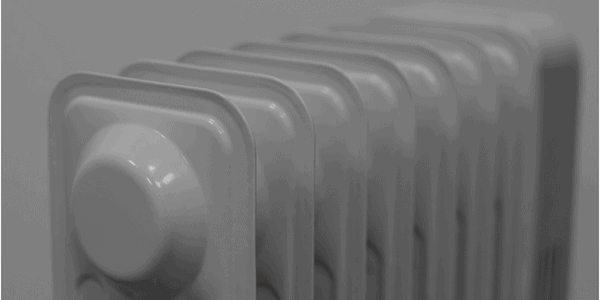 How to maximise your radiator heat efficiency
PlusHeat
20 Dec 2017
blog
Want to increase your radiator efficiency, without having to spend valuable £££?

For Under £30 your whole home could see a massive increase in radiator efficiency. Take those tin foil hats from the conspiracy theorists, and put them to much better use!
As you'll see in the video below - by placing foil behind the radiator, heat is reflected  back into the room meaning the efficiency of the radiator is increased massively. There is no official statistic to show how much this can save you, but it's obvious you will not have to have your radiator on for as long, or as high as it was!
This video  explains exactly how to do so:
This Not Enough
Want to increase the efficiency of your radiator even more, but this time FOR FREE?
Bleeding your radiators
 is a simple and effective solution to increase your radiators efficiency, while ultimately keeping your warmer and saving you money! Here is our 8 simple step guide to do so:
1. Diagnose your radiator


2. Find a radiator key


3. Turn off your heat


4. Open your radiator's valves


5. Catch drips from the valve


6. Wait for water to squirt out of the bleed valve


7. Repeat this process on all the radiators in your house


8. Check your boiler's pressure level


For more information, 
click here
to watch a short YouTube video showing each step in detail.
---
Plus Heat provide Home Emergency Cover and Call-out Services to Letting Agents, Landlords and Homeowners throughout the UK. Our technically trained support team are on hand 24 hours a day, 365 days a year (yes, even Christmas Day!) to provide technical advice when you need it most; and if necessary, arrange for an expert Gas Safe engineer to pay you a visit faster than you can say 'Broken Boiler!'
Call our team now on
0808 164 2892
(option 1) or
email us
to see how we can help you today!